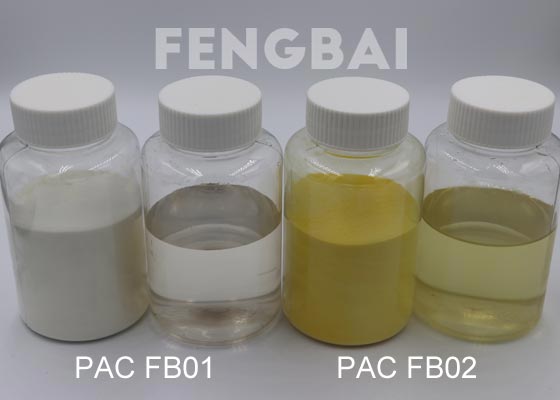 PAC 30% for Drinking Water Treatment
PAC 30% refers to polyaluminum chloride containing more than 30% AL2O3, which is suitable for drinking water treatment, such as the water treatment of waterworks, pure water plants, pharmaceutical plants, food processing plants and other industries with high water quality treatment requirements. As one of the commonly used drinking water treatment chemicals, PAC 30% is mainly used as a coagulant and flocculant. If you are looking for this chemical for your business, drinking water grade PAC FB01&PAC FBo2 with more than 30% AL2O3 will be your ideal choice. Inquiry us for quotation now, we will reply you soon.
Item
PAC FB01
PAC FB02
Standard
GB15892-2009
Appearance
White powder
Light yellow powder
Application
Drinking Water
AL2O3 %
≥30
≥30
Basicity %
40-60
70-85
PH value (1% aqueous solution)
3.5-5.0
3.5-5.0
Water insoluble %
–
≤0.1
Packing
25 kgs PP bag;20 kgs PE bag; Ton bag
Storage
They shall be sealed and stored in the dry and ventilated place to prevent from rain, high temperature and strong sunlight.
Inquiry Us for Quotation Here
Leave your requirements in detail here(including the specifications, package, quantity, country, etc.), we will reply you quickly. 
SEND US EMAIL
GET PRICE NOW
Know More ABout PAC 30% for Sale in Fengbai
About PAC 30% Manufacturer - Fengbai
Reliable manufacturer of poly aluminium chloride with more than 20 years of production experience. The quality and price of products can be guaranteed.
Timely delivery. In 2003, Fengbai Company founded the poly aluminium chloride plant, the annual output of PAC 30% for drinking water treatment can reach 40000 tons.
Exporting countries all over the world, such as, Vietnam, Indonesia, Egypt, Singapore, Saudi Arabia, UAE, Colombia, Thailand, Malaysia, Indonesia, Iran, Ecuador, Chile, Brazil, etc.