Trichloroisocyanuric acid and sodium dichloroisocyanurate are the two most widely used stable chlorine. They usually come in the form of tablets, granules, powder. In comparison, TCCA containing 90% of available chlorine usually exists in the form of tablet in swimming pool water disinfection, especially 3 inch pool chlorine tablets. As a slow dissolving stabilized chlorine tablets, they are ideal for your outdoor swimming pools to maintain free chlorine tablets. SDIC contains more stabilizer – cyanuric acid. It usually exists in granule form and dissolves quickly. If the pool is low in chlorine and cyanuric acid, it is great for adding chlorine and cyanuric acid quickly.
Stabilized Chlorine Tablets Fengbai Can Supply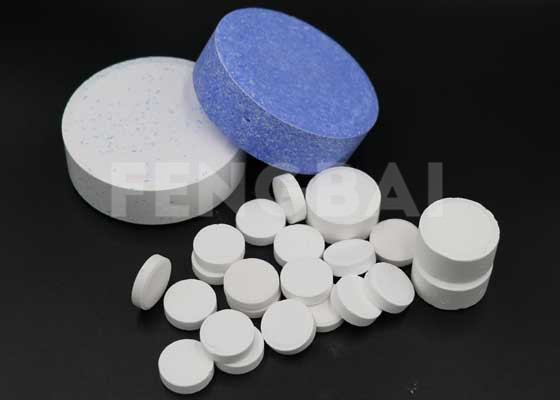 We can supply trichloroisocyanuric acid tablets/granular/powderwith effective chlorine content of 90%. For more specifications? Check more now or inquiry us directly.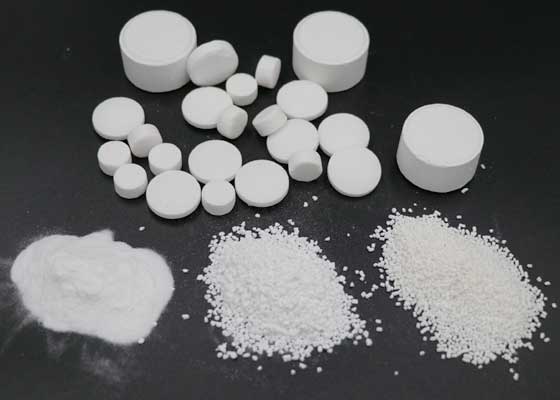 Sodium dichloroisocyanurate for sale in our company is with 56%/60% effective chlorine content. The chemical is in the form of powder, granule and tablets. Click to check more.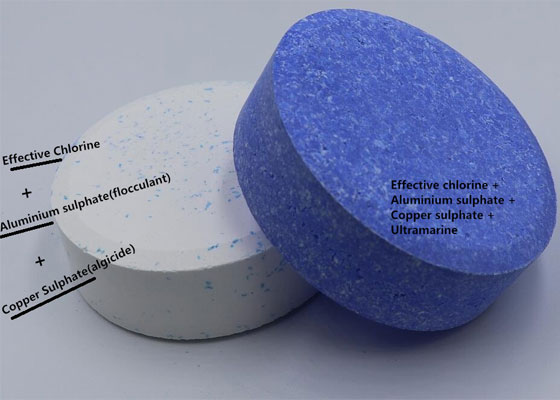 Multifunctional chlorine tablets are the kind of widely used pool chlorine tablets for swimming pool water treatment. Check more details about this product here now.
More details About Stabilized Chlorine Tablets