TCCA 90 chlorine (trichloroisocyanuric acid) is an extremely strong oxidizing agent and chlorinating agent. It has high-efficiency, broad-spectrum, relatively safe disinfection effect, and has a killing effect on bacteria, viruses, fungi, etc. TCCA tablets/granules/powder have strong smell of chlorine.
Chlorine TCCA 90% is stable in storage, easy to use. Besides, it has good solubility, and good compatibility. The hydrolyzed isocyanuric acid can prevent the damaging effect of sunlight on available chlorine. Because it can decompose HCLO, TCCA chlorine has a strong sterilization and bleaching effect, and also has the characteristics of quick-acting and slow-release. TCCA chemical has stronger sterilization and bleaching functions than sodium dichloroisocyanurate (SDIC), and the effect is better.
Item
TCCA 90
Effective chlorine content,% ≥
90
PH,1% aqueous solution
2.7-3.3
Moisture,%≤
0.5

 

Appearance

Powder
Granular size: 5-8mesh, 8-15mesh,8-30mesh, 20-60mesh etc.
Tablet size: 200g/tablet, 50g/tablet, 20g tablet, 2g/tablet, 1g/tablet etc.
Items
TCCA Multi-functional granular/tablet;
Effective chlorine content,%
85-86(can be customized)
PH,1% aqueous solution
2.7-3.3
CuSO4,%≥
2.5(can be customized)

AL2(SO4)3,%≥

2.5(can be customized)

Appearance

Granular size: 5-8mesh, 8-15mesh, 8-30mesh, 20-60mesh etc.
Tablet size: 200g/tablet, 20g tablet etc.
As Water Treatment

As Disinfection
TCCA 90 is mainly used for swimming pool water treatment. It can also be used for removing algae in industrial water and treating industrial or urban sewage. When used for swimming pool, it can clean the dirt and impurities in the swimming pool. TCCA chlorine is an excellent source of chlorine and is extremely effective for disinfecting swimming pool water. It has stable performance, so it can prevents the destruction of available chlorine by sunlight, which helps reduce the loss of chlorine during the day. TCCA tablets are used as disinfectant in swimming pools and have no side effects on hair, eyes or skin. It has proved that TCCA is a superior substitute for sodium hypochlorite and bleaching powder. TCCA 90 chemical is easy to handle, transport, store and apply, which helps to save the cost of batching equipment. Besides, its sterilization effect lasts a long time.
When used for swimming pool water disinfect, the dosage should be adjusted according to the number of people in the swimming pool and changes in water quality. Fengbai TCCA chlorine tablet 90 has high sterilization efficiency, the dissolution rate of chlorine tablets is slow, and the residual chlorine is slowly released, which has a longer lasting effect. The tablet dosage is accurate, safe and easy to use.
TCCA can also be used for disinfection in the food industry and public places. TCCA chemical is a highly effective disinfectant bleaching agent that can kill almost all fungi, bacteria and virus spores. It can be used for tableware disinfection, preventive disinfection of houses, hotels and public places. It is also commonly used in hospital hygiene and disease control. In addition to being widely used as disinfectants and bactericides, TCCA chlorine is also widely used in industrial production. The product can also be widely used in food, dairy products, rice seed treatment, fruit preservation, fiber bleaching, wool shrinkage prevention, daily chemical decolorization, wood mold prevention papermaking, rubber oxidation and battery materials.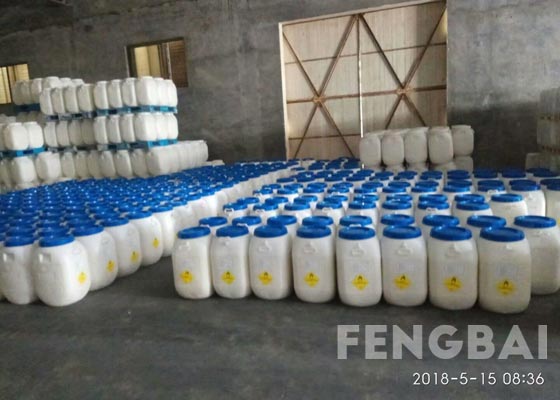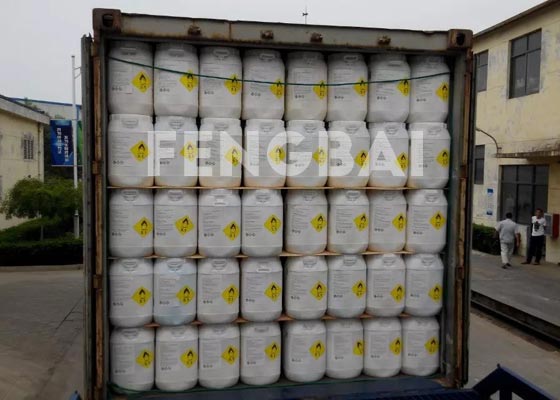 Fengbai company is a professional water treatment chemicals manufacturer and supplier. For so many years, fengbai always focus on producing high quality products. With strong technical force, advanced production equipment and testing methods, fengbai company provides customers good quality TCCA 90 chlorine, which has won widespread praise from customers.
Fengbai has own production base and fully automated production lines. Now our company can supply Trichloroisocyanuric Acid (TCCA) 1,5000 tons every year. We can ensure the timely delivery of our products.
Fengbai company has independent import and export rights and a sound marketing network. Fengbai products are exported to many different countries and regions, such as Thailand, Malaysia, Indonesia, Iran, USA, Ecuador, Chile, Brazil, etc.
TCCA 90% is a useful disinfectant. Fengbai company can supply TCCA tablets and granules with different sizes according to your needs. No more hesitate, contact us to get a free quote now.