Polyaluminum chloride (PAC) is an inorganic polymer coagulant with properties of adsorption, coagulation and precipitation. .The structure of PAC is composed of multiple carboxyl complexes with variable morphology. It has a fast flocculation and sedimentation speed, a wide applicable pH range, non-corrosive to pipeline equipment, and has an obvious water purification effect. PAC water treatment is widely used in drinking water and wastewater treatment.
PAC coagulant is generally white, yellow and tan. Different colors of polyaluminum chloride in application and production process are very different. White PAC is also called high-purity polyaluminum chloride, or drinking water polyaluminum chloride. It is the highest type of poly aluminum chloride products. It uses high-quality aluminum hydroxide powder and hydrochloric acid as raw materials. Yellow polyaluminum chloride powder uses calcium aluminate powder, hydrochloric acid and bauxite as raw materials. The different production materials and processes directly affect the color and use of polyaluminum chloride. Spray drying polyaluminum chloride has better water solubility, and the purification effect is more obvious. Fengbai PAC chemicals are all made by the most advanced spray drying process at present.
PAC liquid is in an undried form and has the advantages of no need to be diluted, easy to load and unload, and relatively cheap. PAC powder is the dried form of liquid PAC, which has the advantage of convenient transportation. But it needs to be diluted when used.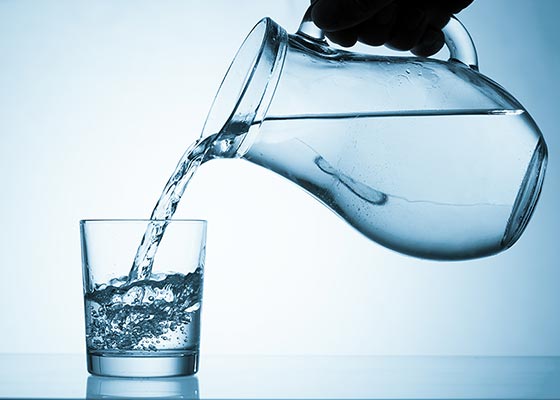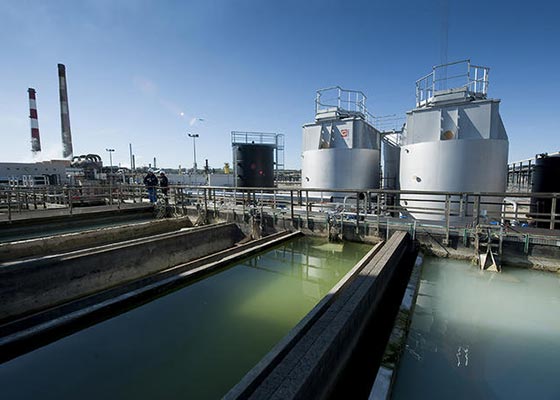 Poly aluminium chloride drinking grade is a new type of inorganic polymer water purifier with white or light yellow appearance. It is widely used in various water treatment plants and circulating treatment of domestic drinking water. PAC for drinking water is very safe to use.
There are some differences between PAC for drinking water and PAC for wastewater treatment. They have different colors, and the AL203 content of drinking water PAC is about 30%, higher than that of industrial water treatment PAC. Drinking water has very strict safety requirements, and the heavy metal content of drinking water is extremely low. PAC FB01 and PAC FB02 are good-quality drinking water PAC that contains almost no heavy metals.
Polyaluminum chloride industrial grade is currently mainly used in the treatment of industrial wastewater. It is often used for treatment, such as acid-base wastewater, fertilizer wastewater, plastic wastewater, pharmaceutical wastewater, etc. PAC FB03 and PAC FB04 are suitable for treating industrial wastewater, and they are cheap.
PAC in wastewater treatment has a significant effect. By adding pac water treatment to the wastewater treatment process, it can remove suspended substances, acids, alkalis, organic matter, and other harmful substances contained in chemical wastewater. Due to the complexity of chemical wastewater treatment, in the process of using polyaluminum chloride, sometimes other water purification chemicals are required to cooperate with use, such as polyacrylamide, activated carbon, etc. By combining the use of pac chemical and other water purification chemicals, the color, odor, grease, heavy metals, etc. in the chemical wastewater can be removed more cleanly.
PAC has large molecular structure, strong adsorption capacity, low dosage and low processing cost.
Good solubility, high activity, large alum blooms formed by agglomeration in water, rapid sedimentation, and purification capacity 2-3 times greater than other inorganic flocculants.
Strong adaptability, less affected by the pH value and temperature of the water body. After purification, the raw water reaches the national drinking water standard, and the content of anions and cations in the treated water is low, which is conducive to ion exchange treatment and the preparation of high-purity water.
Low corrosiveness and easy operation.
Store in a dry, non-direct sunlight, well-ventilated warehouse. Do not store with strong alkaline chemicals.
The liquid PAC is transported to the warehouse in a tanker or packaging barrel, and can be directly added as needed during use.
When PAC powder is used, it is diluted with water to form a solution with an alumina content of 5%-15% according to actual needs, and is added through the dosing system or directly added to the water to be treated. The specific dilution method is as follows: pour clean water into the dissolution tank and pool according to the calculated amount, and turn on the stirring. Pour the PAC powder into the water according to the calculated amount and keep stirring until the product is completely dissolved. The solution obtained at this time can be added to the water to be treated or stored for use.
Item

Type

PAC FB01

PAC FB02

PAC FB03

PAC FB04

Standard

GB15892-2009

GB-T 22627-2008

Appearance

White powder

Light yellow powder

Yellow powder

Application

Drinking Water

Industrial Waste water

AL2O3 %

≥30

≥30

≥30

≥28

Basicity %

40-60

70-85

50-90

50-90

PH value (1% aqueous solution)

3.5-5.0

3.5-5.0

3.5-5.0

3.5-5.0

Water insoluble %

–

≤0.1

≤0.5

≤1.5

Packing

25 kgs PP bag;20 kgs PE bag; Ton bag

Storage

They shall be sealed and stored in the dry and ventilated place to prevent from rain, high temperature and strong sunlight.
Buy Spray Drying PAC from Fengbai
Since its establishment, Fengbai has been focusing on the development and production of PAC water treatment chemicals. With years of development, we have established a number of fully automatic production lines. Now we can supply 40000 tons of drinking water grade PAC and 30000 tons of industrial water grade PAC each year. Our productivity can ensure the timely supply of products, so that the goods can reach customers as quickly as possible.
Fengbai company has already passed the quality authentication of ISO9001, HACCP, KOSHER and HALAL etc. Many customers establish long-term cooperation with us because of our high-quality products, good service, and timely delivery.
If you are looking for spray drying PAC or other water treatment chemicals for your business, please feel free to contact us at any time. We will reply to you as soon as possible.