Many Vietnamese customers purchase PAC chemicals (Poly Aluminium Chloride) from Fengbai company. Fengbai PAC chemicals are popular in Vietnam because of its good quality. Fengbai has been producing high-quality PAC chemicals for more than 15 years. And Fengbai poly aluminium chloride adopts the most advanced production technology at present.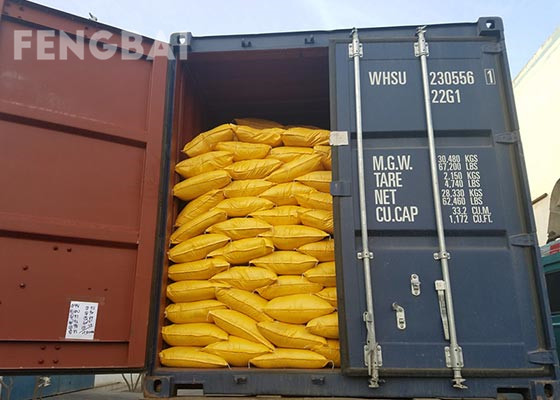 Except for the quality of products, Fengbai company also pays a lot of attention to the goods delivery and after-sale service. Fengbai owns multiple automatic production lines, so we can guarantee the timely supply of goods. Moreover, we cooperate with the well-known shipping company to make sure the on-time delivery of the goods.
Fengbai PAC is widely used in drinking water treatment, industrial water treatment, and sewage treatment. There are four types of PAC (Poly Aluminium Chloride) for sale in Fengbai company. And they are used for different types of water treatment. Please feel free to contact us to find out which kind of PAC is best for your business.