A customer from Chile ordered a large amount of Fengbai TCCA 90 (Trichloroisocyanuric Acid). After he received the goods, he purchased many other water treatment chemicals from our company because our products have good quality and we can make sure the goods delivery on time. And we establish long-term cooperation now.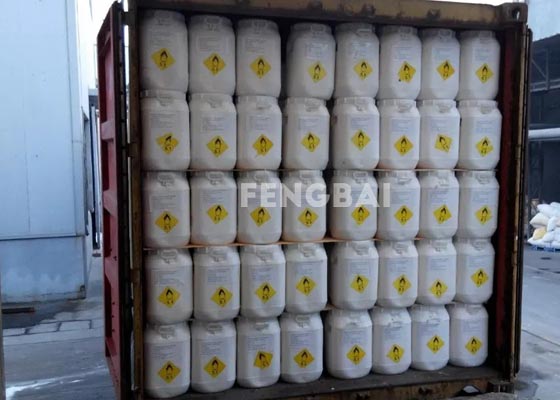 We are glad that we are trusted by customers. And the customers' continuous repurchase is also a great motivation for us. Fengbai has been producing TCCA 90% (trichloroisocyanuric acid) for more than ten years, and we always put the quality first. We have our own production base and fully automated production line, so we can guarantee the goods timely supply.
Fengbai TCCA 90 is widely used in swimming pool water treatment and other industrial fields. According to customers' needs, Fengbai can provide three types of trichloroisocyanuric acid (TCCA), they are tablets, powder, and granules. Welcome to contact us to get a free quote and buy online now.